Unleash your creativity and stand out on the track with Un4seen's custom graphics kits!
Create a one-of-a-kind design that reflects your personal style and sets you apart from the rest. Our start from scratch custom kits are available for all models, years, and brands of bikes.
All you have to do is fill out the information below, upload any images or ideas you have, and describe what you want in the additional information area the more info the better.
Even upload a picture of your bike's current plastics so we can use the correct template right off the get go, as some people have after market plastic parts so this helps us greatly.
Then our team of designers will work closely with you to bring your masterpiece to life.
So why settle for a generic graphics kit when you can have a custom design that's all your own?
Order your custom graphics kit today and ride in style with Un4seen!
( Finished Graphics Kit & Design Time all Included)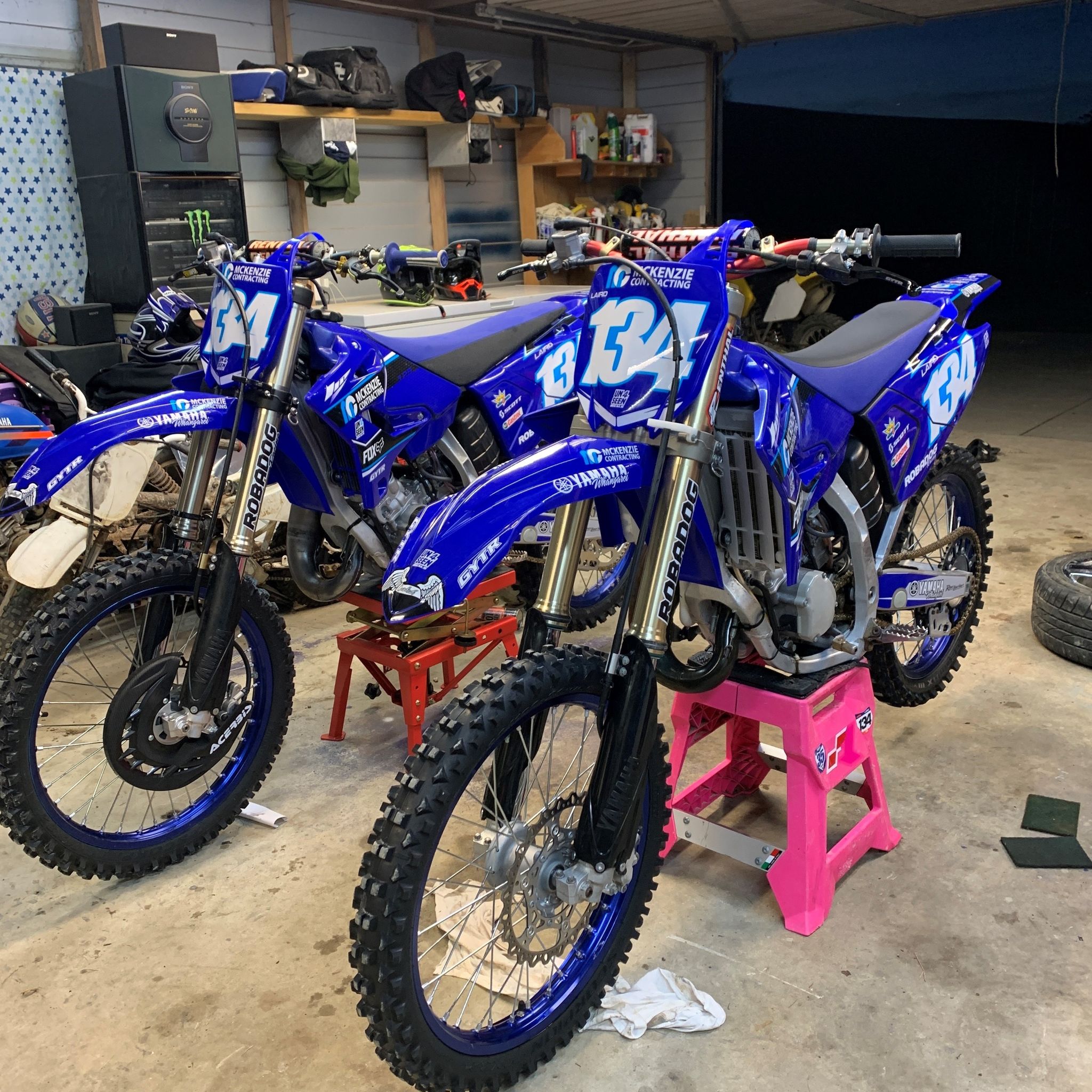 YOU WILL RECEIVE
(Subjects may vary depending on model chosen)
Side Number Boards Decals