VIP Riders / Sponsorship
Welcome to the exclusive world of Un4seen's VIP Riders Sponsorship area! We're thrilled to be a part of your journey and eager to welcome you into the Un4seen family. Here, you can register to become a VIP Rider and join our elite community of riders.
If you already have a VIP Riders Discount Card, be sure to sign up here to provide us with all your details. This way, we can keep track of our program more closely and get to know you on a deeper level.
If you're new to Un4seen and interested in joining our VIP Riders program, this is the perfect place to start. Simply fill out the information on this page and join us on this exciting adventure! Let's ride together and experience all that Un4seen has to offer!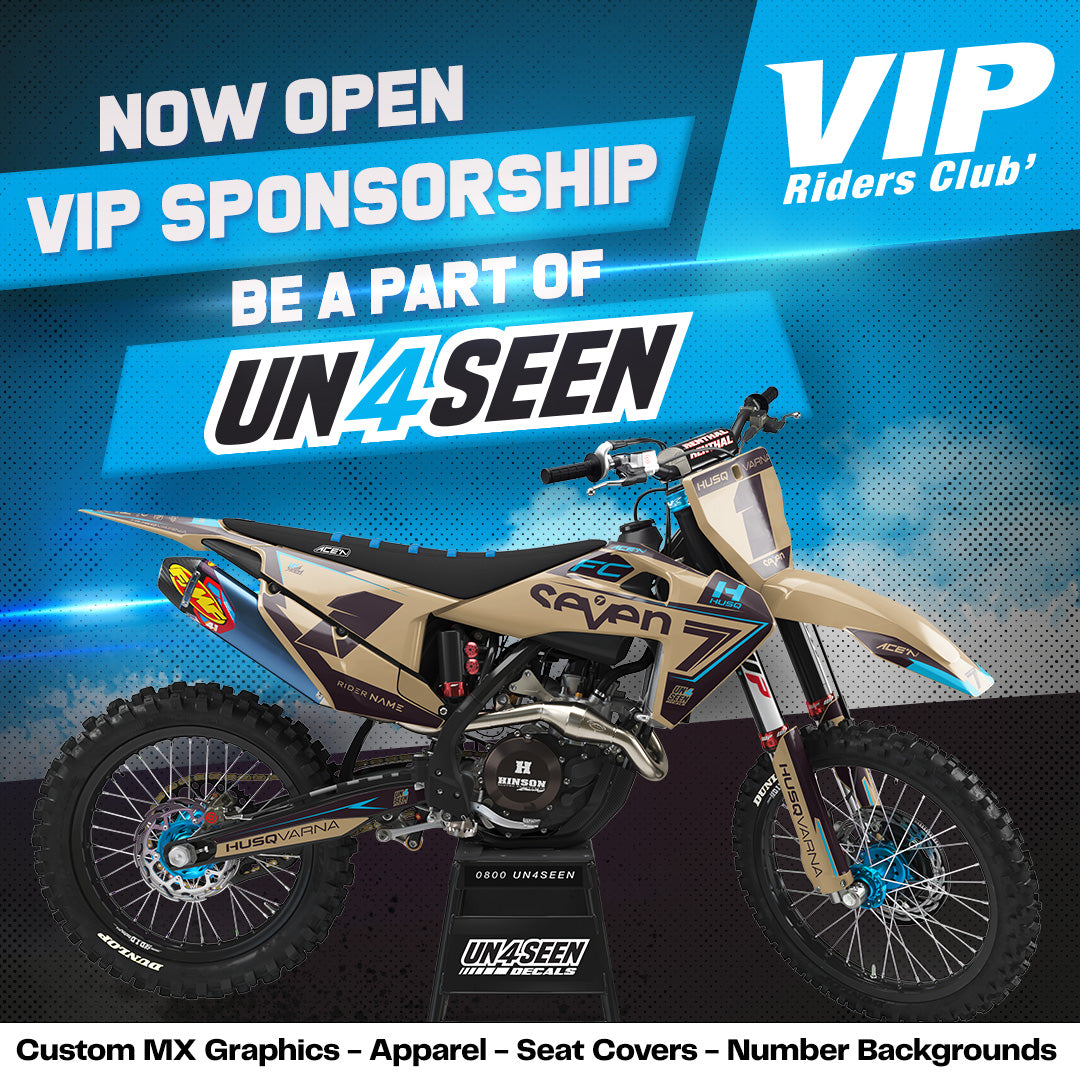 Fancy you or your team getting support via our Un4seen VIP Riders worldwide sponsorship program ?
Un4seen Decals are always open to supporting new rider , old riders & even full race teams .

We have many different levels of support available for our Sponsored rider, riders or teams.
Un4seen Girls Worldwide Sponsorship form
Simply Fill out the form below for a chance to Qualify