Get ready to stand out on the track with our custom-made number background decals!
These decals are made to order and fit any year, make, size, and model of bike, from the 1990s all the way up to now.
 They cover the three number panel areas of your bike and can be customized with your name, number, business logos, sponsors, and colors of your choice. We've even created mockups of different color options to give you an idea of how they could look.
 Once you place your order, our designers will work on your requests and send you a design proof to approve before printing.
 With Un4seen Decals, you'll create your own identity and protect your plastics while you ride. Order now and let's get your custom number decals on your bike!
 Prices adjust depending on your bike size
50cc- 65cc- 70cc- 80cc- 110cc -$79.97
85cc 2stroke-150cc 4stroke -$99.97
125cc 2stroke -625cc -$139.97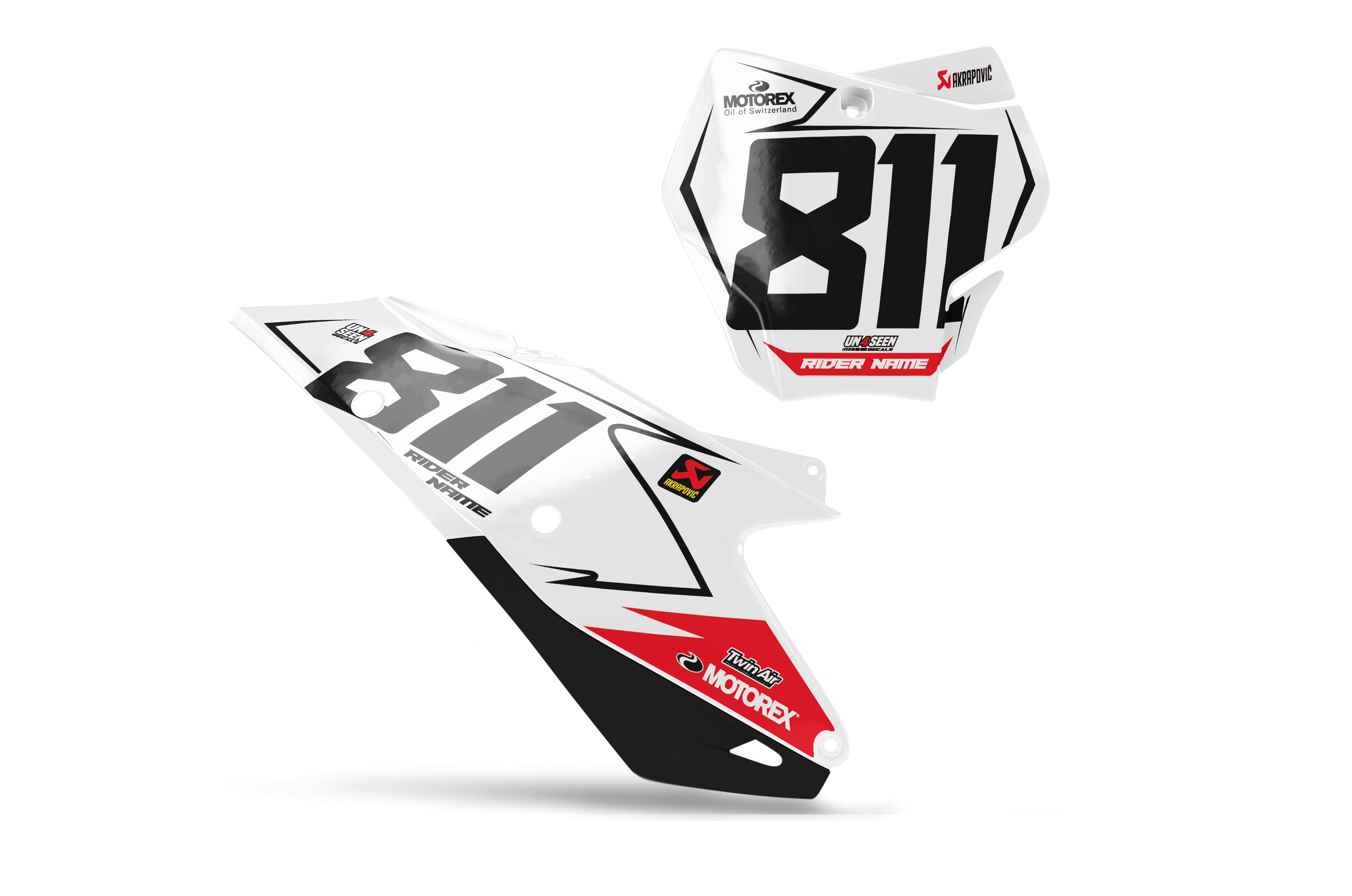 YOU WILL RECEIVE
(Subjects may vary depending on model chosen)
x1 Front Number Board Decal
x2 Side number Board Decals